Podcast: Play in new window | Download (Duration: 55:16 — 31.9MB)
Subscribe: Apple Podcasts | Android | Google Podcasts | RSS | More
KMO traveled to Los Angeles for Politicon 2018 where he promoted GEBB.io and recorded interviews for the Center for Progressive Urban Politics. This episode of the C-Realm Podcast features three of these interviews. First up, Dr. Brian Weeden provides some context on the proposed creation of the Space Force, a new branch of the US military devoted to space assets. Earth orbit is an increasingly busy place with a mix government, military, and commercial ventures. Some form of governance and control will be necessary. Next up is Sheril Kirshenbaum, the executive director of Science Debate, an organization devoted to persuading elected officials and the media to thinking and speaking more clearly about scientific topics. Finally, KMO meets GoatVsFish in the space where performance art meets politics. Is he goat? Is he fish? Does he sit upon the fence? And if so, is there a corresponding mudra? There is!
Podcast (crealmvault): Play in new window | Download ()
Subscribe: Android | Google Podcasts | RSS | More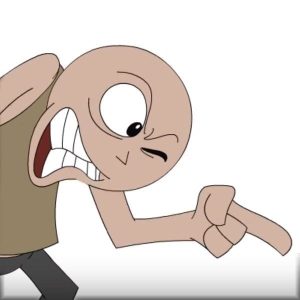 The conversation with Dermot O'Connor, the Angry Animator, concludes in this episode with discussions of the brilliance of pre-WWII urban design in the US, the decay of the US empire outside of the showpiece cities and the evident despair that is eating the soul of America in the form of the opioid crisis.
Podcast: Play in new window | Download (Duration: 54:37 — 31.5MB)
Subscribe: Apple Podcasts | Android | Google Podcasts | RSS | More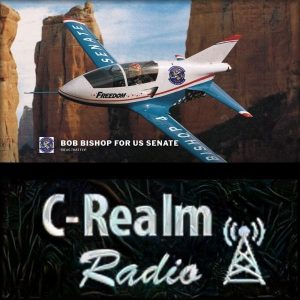 Arizona Senator Jeff Flake (R) announced that he will not be seeking re-election after the end of his current term, and he implied that it was Donald Trump's fault for coarsening the political discourse. KMO asked his Facebook tribe what they thought of Flake's actions, and everyone except Larry Lowed spewed venom in Flake's direction. Most people were responding from the left and ascribed cynical and/or cowardly motivations to him. The one response coming from the right lambasted Flake for "lashing out like a virtue signaling SJW." Only this week's guest, Larry Lowe attributed Flake's announcement to conscience. Larry, who has been a political agnostic most of his life, is so moved by the current situation that he is now actively working to get Bob Bishop (D), an airshow legend, elected to Flake's soon to be vacant seat.