Podcast (crealmvault): Play in new window | Download (Duration: 1:07:32 — 39.0MB)
Subscribe: Android | Google Podcasts | RSS | More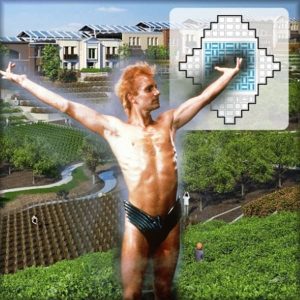 KMO mashes up an essay about how Dune is the only fandom not beholden to corporate overlords and a report about how a Mormon billionaire's plan to build a high-tech, high-density eco community in Vermont was stymied by local resistance and a report from Douglas Rushkoff about fielding questions from oligarchs about how to keep their private security forces from taking command of their luxury apocalypse bunkers once the economy has collapsed. It's a delicious melange, and it must flow.
Podcast (crealmvault): Play in new window | Download ()
Subscribe: Android | Google Podcasts | RSS | More
KMO has just finished reading Dune Messiah, so his head is dancing with ideas having to do with events that play out on time scales that are much larger than humans usually care about. After a passing condemnation of how the pseudoscientific concept of the "Anthropocene" corrupts the concept of Deep Time, we get into an examination of the long-term selective breeding program of the Bene Gesserit, the tension between societal dynamism and sustainability, what it would do to human cognition to train humans to perform the kinds of computation that only machines can do today, and the difficulties of navigating possible futures with the power of prescience when anything involving another prescient individual is omitted from your vision. Lastly, KMO responds to Avengers: Infinity War.